Halloween is one of the most anticipated feast by children and to enjoy it to the fullest why not celebrate it early by making some craft-making activities with your kids? You can use the created products to decorate homes or use it on your Halloween party. Here's one idea that is easy and fun to do with your kids for the celebration of Halloween.. It is taken from
Fun Family Crafts.com
. Visit the site and learn more crafts for the Halloween.
Hand Painted Ghost
Materials needed: Water based craft paint (White)
construction paper (black)
black marker
How to do it::
Paint the palm of your kid's hand and pressed it on black construction paper. Make sure your kid's hand is closely tight. Add extra paint on the palm for the ghost's head. Draw ghostly eyes and mouth and cut the hand ghost to hang to your ceiling or doorways.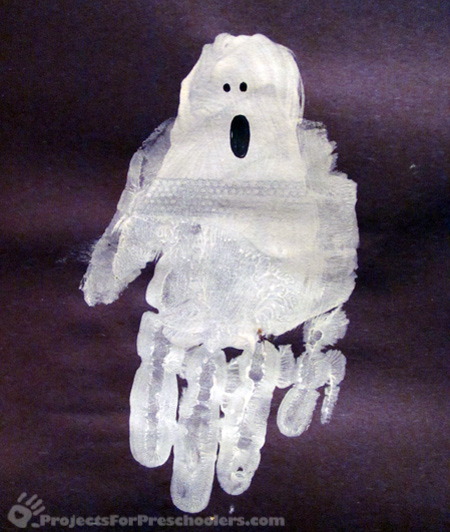 Your Halloween hand painted ghosts.
credits for the owner of the photo.